hispeed racing/gaming style office chair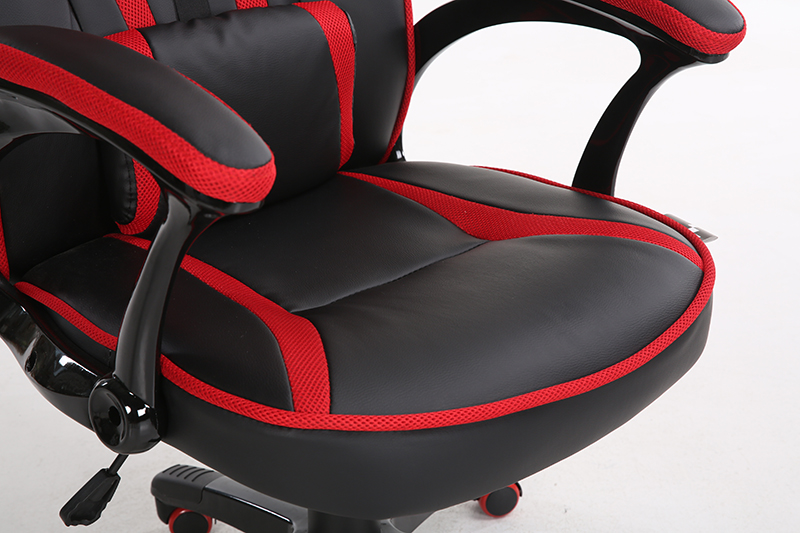 high quality pu leather
Our chairs are made from high qaulity pu leather to ensure maximum comfort as well as durability. If your working in the office or simply relaxing at home these chairs offer the best support on the market.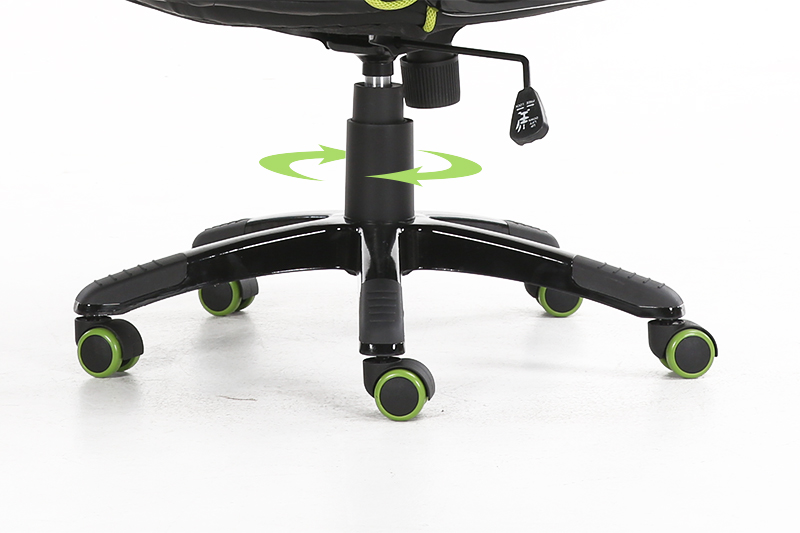 5 castor wheel base
Every chair comes equipped with a strong 5 castor wheel base and can fully rotate 360 degrees.
tilt function
One of the unique features of the hispeed chair is that it has a built in tilt mechanism allowing you to rock comfortably and support your working posture.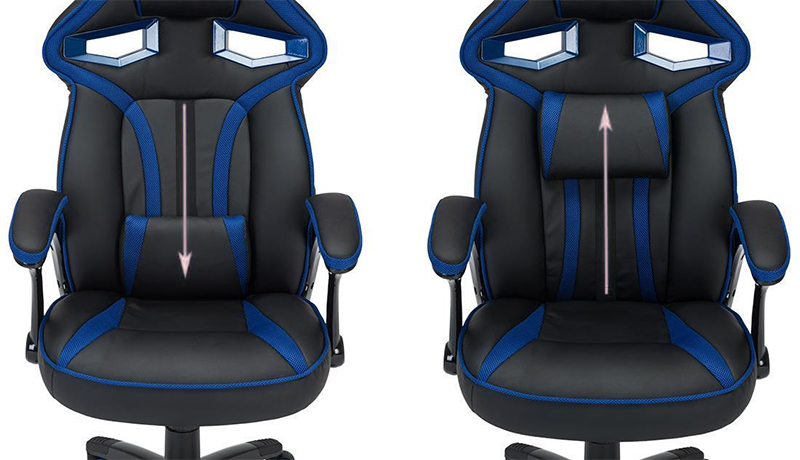 adjustable lumbar support
The hi-speed racing office chair provides outstanding lumbar support as its ergonomically designed to suit the contours of your back. As you can see the lumbar cushion and neck pillow are adjustable.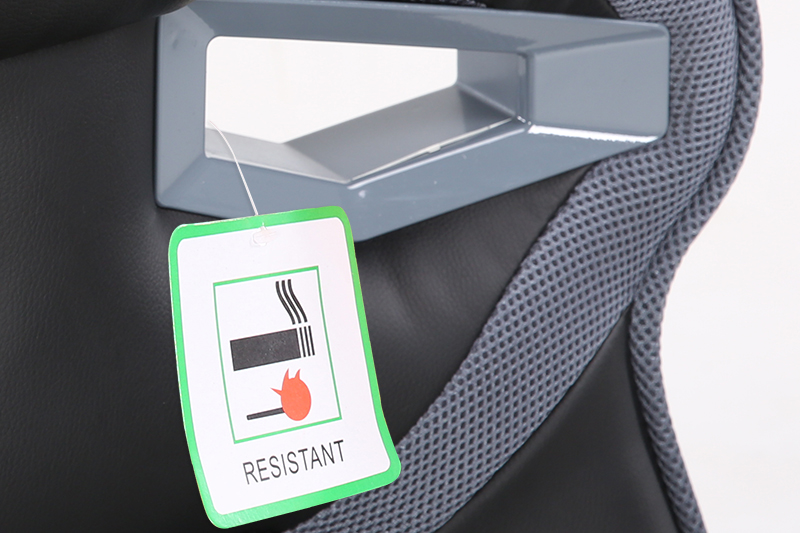 fire retardent
As well as providing luxurious comfort the hi-speed chair is also designed with safety in mind. Our chairs are made from high quality material that is completely fire resistant.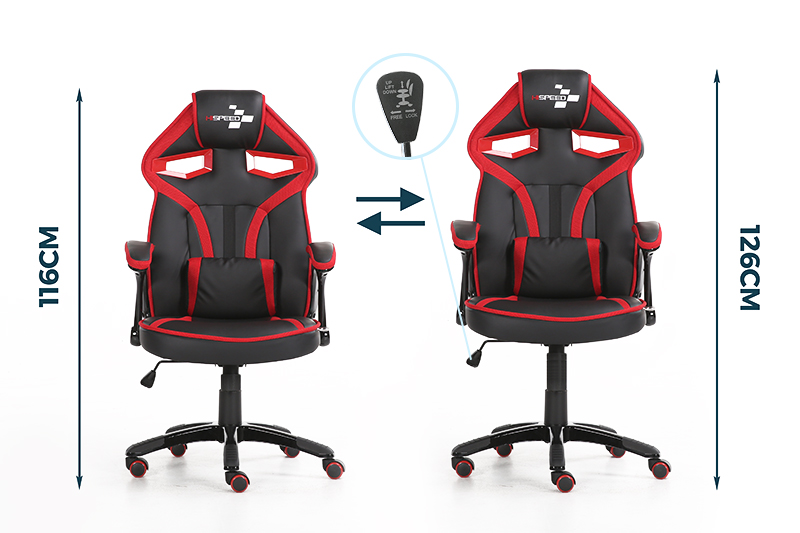 adjustable seat height
Our top of the range office chairs can be adjusted to your desired height using the gas lift mechanism.
Colours: Blue, Green, Grey, Orange, Red, Red/White, White
Max Load: 150kg
Carton size: 77L x 32W x 59H (cm)
G.W./N.W.: 18/16kgs
Warranty: 12 Months
Total Height: 116-126cm
Seat Width: 50cm
Seat Depth: 63.5cm
Back Height: 76cm
dimensions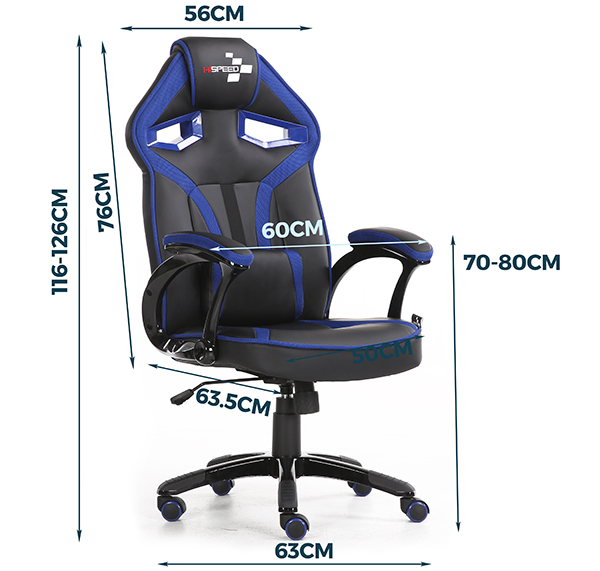 in the box
1 x Office Chair
1 x Fittings Pack
1 x Instruction Manual
delivery
uk postcode map
free postage
(Standard Mon-Fri delivery)
surcharge £19.99
(Please not these areas will incur a £19.99 charge for delivery)
no delivery to these areas
(We do not deliver off shore)
IMPORTANT - Please see top of listing for estimated delivery date as not all items are immediate despatch.
Although over 95% of our deliveries arrive on time on the date agreed, some deliveries can be delayed for reasons beyond our control.
In these rare instances that the delivery is late the courier will attempt to deliver the following day.
If you require any help tracking your item, please contact our customer service team.
If your postcode is located in the following areas then please choose the applicable surcharge for £19.99 on checkout:

ab30-ab38, ab40-ab56, dd8-dd9, fk17-fk21, iv1-iv28, iv30-iv40, iv52-iv54, iv63, kw1-kw14, pa21-pa40, ph4-ph41, ph49-ph50, td all postcodes

postcodes stated in the surcharge area are in the range (from and to). example, iv1-iv40 would be all postcodes between 1 and 40.